Bliv instruktør hos Les Mills
Share your passion and create life-changing fitness experiences with
Les Mills
Who are we?
Les Mills
We educate world class group fitness instructors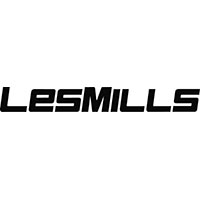 We are Les Mills
Are you ready to inspire and motivate people to change their lives? Whether you've been teaching group for years, or you're just starting your journey, we'll give you everything you need for a successful career as a Les Mills Instructor.
Sport Worldwide

Do what you love
We focus on creating the world's best training programs and developing the world's best Instructors to teach them. Founded by a four-time Olympian, we have 50 years of experience and success behind us. As a Les Mills Instructor, we support you with research, marketing and new workouts every three months. You get to share great music and cutting-edge science that helps people fall in love with fitness.
World wide
You will also become part of our tribe of 130,000 certified Instructors in 100 countries around the world who bring our workouts to life every day, inspiring millions of people to get moving every week. We are continually evolving and innovating, as we shape the future of fitness. Why not be part of that future with us?
130000
Certified Instructors
Les Mills Programs
Les Mills training is designed to give you the tools and techniques to create life-changing fitness experiences in every class you teach. We offer a wide variety of different training programs - everything from strength-based workouts, to dance, HIIT, cycling and more.
What to expect?
Designed to fit different learning styles, your course will include lectures, group discussions, practical workout sessions and teaching practice. Topics include:
Class structure and benefits
How to interpret, understand and learn choreography
How to perform and evaluate correct exercise technique
Why exercises are executed in a particular way
How to coach the class so that it is both safe and inspirational
How to create a memorable, fun and effective workout experience
Our story
It all started with one man. In 1968, four-time Olympian Les Mills started his first gym in Auckland, New Zealand. It was a simple operation, basic strength and cardio training for a small community of athletes. Now, 50 years on, it is the hub of a global revolution – a vibrant destination where the world's top fitness talent create new ways to get fit, combining music with movement and then taking it to the world. There are now 20,000 clubs offering LES MILLS programs. Over time, the suite of Les Mills programs has grown. These days Les Mills' offers everything from yoga to cycling, dance, martial arts, HIIT and more – and every three months we create new music and moves to ensure our tribe stays motivated and ahead of the game.
Your career!
Discover your options as a Les Mills instructor
Initial training - 2 day weekend course
Train as an Instructor in any of our programs – the choice is yours
The 2-day course is usually run over a Saturday and Sunday (around 8 hours each day)
You'll receive comprehensive training materials, including music and choreography
World-class trainers take you through the training, step by step
By the end of the weekend, you'll learn how to safely and effectively teach the Les Mills program of your choice
We expect great things from our Instructors, so to demonstrate your skills are up to scratch, you'll also need to submit an assessment video within 60 days of completing your Initial Training
All certifications must be completed within six months of you attending training.
Next step
Are you ready for the next step with Les Mills? Before you book, be aware of how to prepare!
We recommend you attend plenty of Les Mills classes before attending your training, so you're well prepared
You'll receive your training materials - including a video of the release you're going to learn, about 10 days before your training starts
You'll be given two tracks to learn and you need to practice them until you're able to present with just the music playing – not looking at your notes
We recommend you set aside a few hours to learn the choreography and practice the release.
On going development
When you become a Les Mills Instructor you will create life-changing fitness experiences, learn about the latest advances in fitness science, and continuously develop your own teaching. Trends, techniques and advances in fitness evolve, you will change with it. We make it easy for LES MILLS instructors to stay up with the latest.
Talk to us!
What to teach
Choose a program, book your initial training and we will guide you!
Find the right programme for you
Click on the picture and read more about the program.
A Les Mills Tribe Coach is someone that is there to help and guide new instructors to be the best they can be. Giving them a great start on their instructor journey. All of the Tribe Coaches lead by example. Bringing Les Mills Values to life to nurture new first time instructors and experienced instructors getting started with a new program. They support you all the way, from preparing your certification film, finding places to practice, even with attending an Advanced Training. You can find support almost everywhere around the Les Mills Nordic Tribe. If you would like some support, contact your nearest Tribe Coach.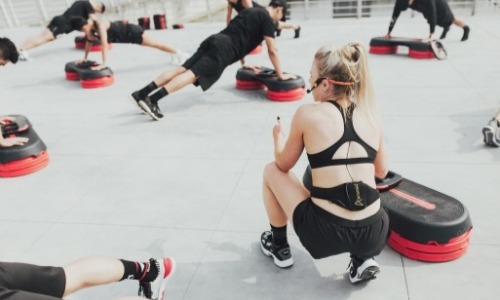 Group fitness instructor
Les Mills training is designed to give you the tools and techniques to create life-changing fitness experiences in every class you teach. Start your journey today.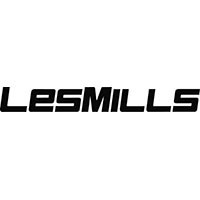 WE ARE LES MILLS
Millions of us are on a mission to create a fitter planet... are you in it?
We have the world's most popular workouts!